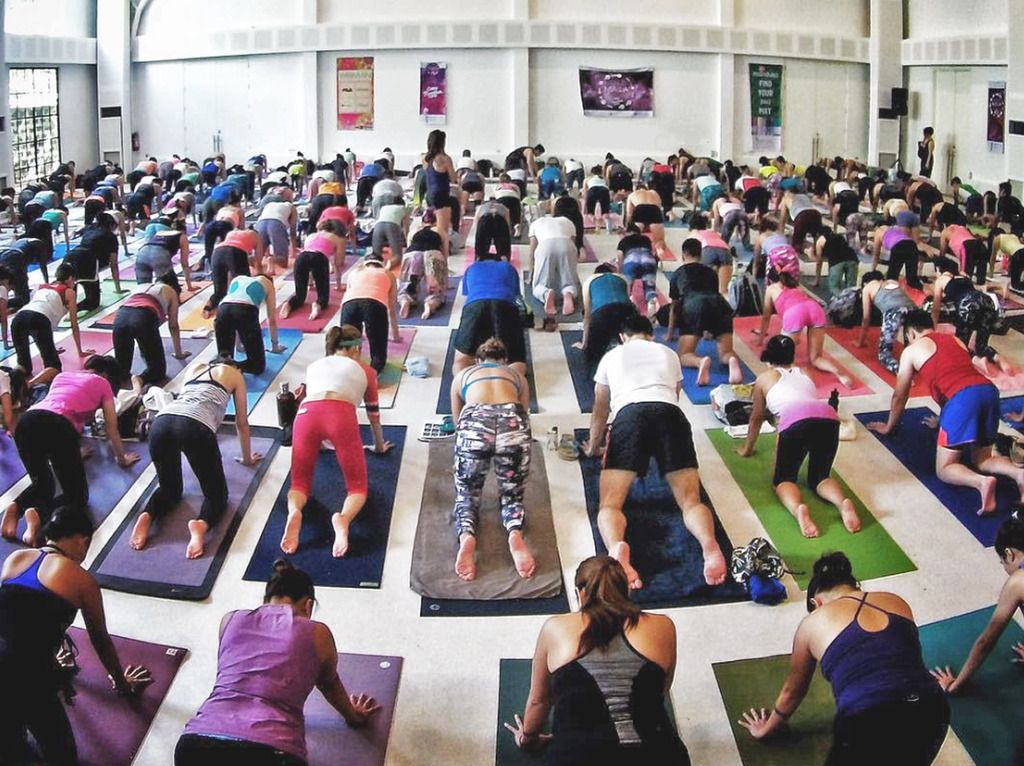 I enjoy doing my practice alone in our deck. It was made to exude the vibe of a clean studio and the environment is more than conducive for my Yoga related needs (minus the airplane noises at certain hours of the day) but somehow, I feel strongest when I'm in a class. It's a completely different experience when you practice with others. The energy, the heat, the focus, and consciousness are elevated. And as much as I would like to think that Yoga discourages competition, the competitive gene in me can't help but give that extra push when there's a person next to me. Imagine this feeling multiplied by a hundred more. That's how I felt when I attended my first Global Mala event this year.
Global Mala is a worldwide event that aims to bring together the global Yoga community from every continent to form a 'mala around the earth' through simultaneous meditation and practice. Held during the Fall Equinox, it endeavors to be the Yoga community's support for the UN international Peace Day.
The yearly event was held on September 26 at Whitespace Manila. All the major Yoga studios tied up to set up all kinds of classes and enlightening talks by both local and foreign teachers. Most of my favorite Yoga personalities were there. Of course I did not miss teacher Julie's class but I could only wish I had super powers to be able to attend every single one of 'em 'cause there was quite a number to choose from.
There was wholesome food and discounts on Yoga gear as well.
It was a fun and humbling experience and I didn't feel alone at all given the fact that I attended the event all by myself (I know, right?). The atmosphere was light and the air was full of good vibes

—

and post workout stench. Kidding! 'Twas a good day. I wouldn't mind making this a yearly thing.
Check out the schedule below to get an idea of what transpired and check out the photos on their FB page as well.
Cheers to a spiritual journey!
16/25